Master of Public Administration
Work for solutions to society's problems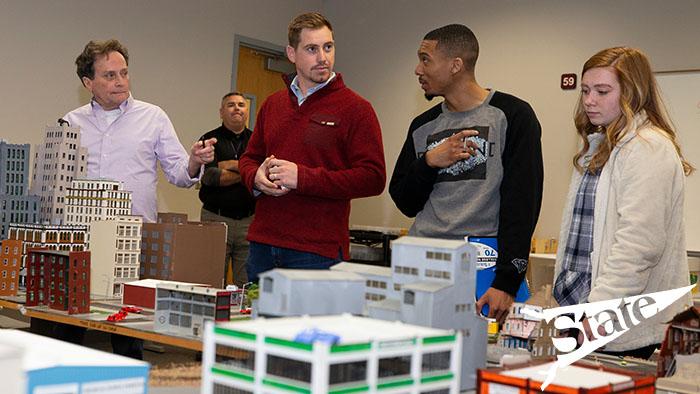 Tackle the challenging issues that define the public agenda and find effective solutions.
Through your expertise, you can provide leadership, financial management and even policy analysis to today's most high-profile problems.
Enhance your career in public service.
In the MPA program, you'll learn how to practically apply Missouri State's public affairs mission to your role as an ethical, culturally competent and engaged public sector leader.
Earn your degree in two parts: a set of core curriculum, plus a certificate of your choice to specialize your education for the career you want.
Specialized certificates let you customize your degree.
Choose from four public administration certificates. With just 12-18 hours of course work, you can achieve one of these certificates. If you pair two of them together, you may already meet the requirements for a Master of Public Administration.
Explore certificates:
Or, you can choose a certificate outside of the department. For example, public health.
An internship is required for this degree. However, if you have significant experience working in government, your internship requirement may be waived. Contact an advisor for more details.
The certificates are also available as free-standing offers for those not wanting a degree.
Consider these career fields:
Assistant city manager
Executive director
Director of economic development
Program director
Project manager
Transportation planning specialist
---

Maximize your investment of time and money.
We put paying for college within reach with affordable tuition. Financial aid and scholarships are available.

Enjoy a high level of academic excellence.
Full-time faculty develop and teach the same curriculum online as taught on-campus.

Become part of a rapidly growing field.
Careers in public administration are projected to grow by 8-14% through 2022.