Master of Science in Defense and Strategic Studies

Find solutions to complex problems.
This 36 credit hour graduate program will prepare you for a career in national security and defense. You will learn to think strategically, critically and long term to gain skills that will help you solve complex problems facing our country and the world.
Choose from one of two track options: general or weapons of mass destruction.
General track
If you're interested in national security and defense as a whole, this track may be for you. Build traits and gain skills that ensure a safe and secure country. Learn the tools of diplomacy and how to analyze strategy, policy and decision-making. This program is customizable, ensuring you will graduate ready to solve defense and intelligence issues and secure the career you want.
Choose 30 credit hours from the full selection of electives. Consult with your advisor to choose the best courses for your interests.
Weapons of mass destruction track
If you're interested specifically in national security and defense as related to weapons of mass destruction (WMD), this track may be for you. Specialize in weapons control, missile defense, nuclear deterrence or other topics. Explore policies and programs that deal with WMD usage. Graduate ready to give advice and support on strategic WMD issues.
Choose 30 credit hours from courses that focus on weapons of mass destruction. Consult with your advisor to ensure your choices meet this requirement.
Prepare for a career in the following roles:
Cyber research associate
Cybersecurity analyst
Cyber threat intelligence analyst
Geospatial intelligence analyst
Information security analyst
Intermediate strategy planning analyst
Junior project manager
Policy analyst
Program coordinator
Research analyst
Research fellow and program officers
Wargaming/logistics analyst
Our graduates work for these high-profile employers:
American Foreign Policy Council
Boeing Aerospace
Capitol Hill
Defense Threat Reduction Agency
Deloitte
Foundation for the Defense of Democracies
Intelligence Agencies
Institute of Science and International Security
Lockheed Martin Corporation
Missile Defense Agency
National Defense Agency
National Security Council
U.S. Department of Homeland Security
U.S. Department of State
---

Maximize your investment of time and money
Missouri State's total costs are lower than most other universities in the state and well below the national average. Online students receive in-state tuition rates regardless of residency. Financial aid and scholarships are also available.

Customize your degree for the career you want.
Take two required courses. Choose electives that meet your interests for the remaining 30 credit hours.

Enjoy a high level of academic excellence.
Industry-experienced, full-time faculty develop and teach the same curriculum online as taught in person.
The defense and strategic studies master's degree is part of the department of defense and strategic studies. Find out more about the admission and program requirements.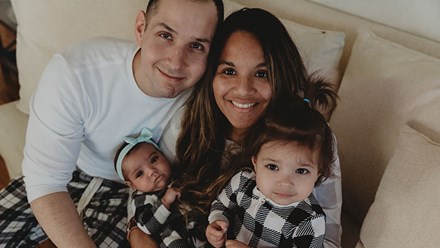 Spotlight
Captain Nick Martinez comes from a family where defending and protecting is a tradition.
Required fields are marked with an asterisk (*).