Master of Arts in History
Study the past to educate the future.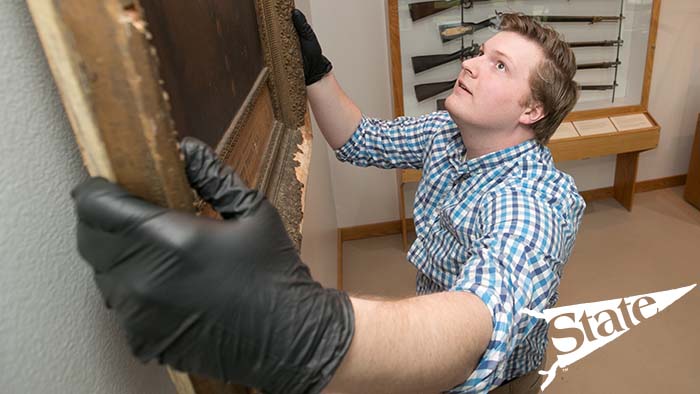 Advance your understanding of the social sciences and educational philosophy.
Earn a master's degree in history and you'll be equipped to pursue a variety of career options, including education-related fields such as public history and educational leadership, as well as other fields such as journalism, administration, and government. This program caters to both those seeking professional development, such as current middle school and high school teachers, as well as those seeking to continue their education at the PhD level.
The program trains students in research techniques and allows them to study a wide variety of topics in both U.S. and world history. Choose your track to specialize your education and select from either a thesis or non-thesis option.
Choose from three tracks:
Thesis option available
A thesis is not required to earn the Master of Arts in History degree. However, students wishing to take the thesis option must demonstrate an ability to complete a research topic and find an appropriate advisor to supervise their project within the department. It is generally recommended that students wishing to pursue a PhD in the future complete a thesis. Although prospective students do not have to declare with or not they intend to complete a thesis before applying, it is recommended that those considering a thesis contact the department before applying.
You may secure employment in the following roles, with this degree:
Historian
Research
Political scientist
Archivists
Museum workers
Public history education
Teaching
Administration
Faculty position at a community college
Industry trainer
Library Science
Museum curator
Research
Student affairs
---


Earn a degree within your financial reach.
Save time and money by eliminating the need to travel to campus.

Advance your skills with this accredited, flexible degree program.
Enjoy a high level of academic excellence. Full-time faculty develop and teach the same curriculum online as taught on-campus.
Required fields are marked with an asterisk (*).