Autism Spectrum Disorders Graduate Certificate
Help children thrive.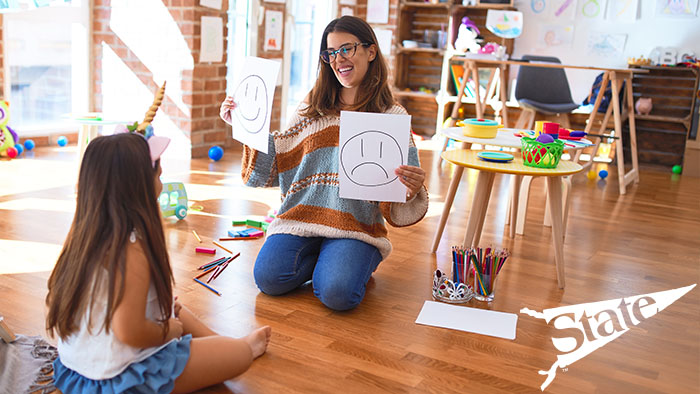 Learn to develop and implement strategies to help students with autism spectrum disorder (ASD) reach their fullest potential.
Acquire evidence-based techniques to improve the quality of instruction for students with ASD. One in 59 children is diagnosed with ASD (CDC, 2019). If you work in childcare, education, or healthcare, you will likely encounter children with ASD. Step into your career ready to meet their unique needs. This certificate program is 9 credit hours and can be completed 100% online, which makes it great for working professionals seeking to improve their current career.
Certificate courses
SPE 616: Foundations of Applied Behavior Analysis
SPE 625: Introduction to ASDs
SPE 627: Research-Based Strategies for Individuals with ASDs
Eligibility criteria:
GPA of 3.0
Have earned, or are in the process of earning, a graduate-level degree
---

Maximize your investment of time and money.
Missouri State's total costs are lower than most other universities in the state and well below the national average. Affordable tuition and 100% online coursework save you time and money.

Get ahead sooner.
Earn your certificate in just 9 credit hours.

Enjoy a high level of academic excellence.
Enjoy instruction from full-time, PhD-level faculty with a variety of field and research experiences.