World History Graduate Certificate
Prepare to teach others about world history.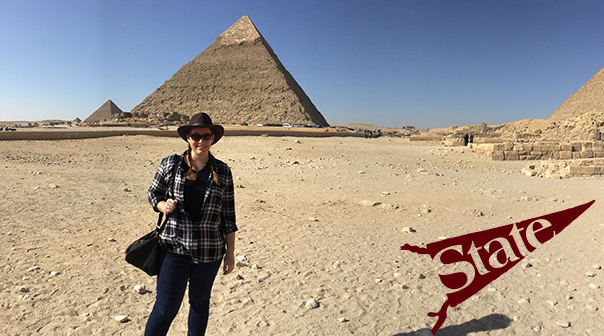 You'll learn world history from the perspective of teaching it to others. This certificate can be completed 100% online and is designed for social studies and history teachers interested in teaching world history. However, it is open to all those with the appropriate educational background interested in deepening their knowledge of history through graduate level work.
Considering a master's degree? This certificate counts towards the M.A. in history. You may apply your completed coursework towards your total hours. Take four additional courses to earn the M.A. in history.
Earn your World History Certificate 100% online.
Take all your coursework online. Work asynchronously, when it is convenient for you. You can gain field experience as an intern at a location near you. Learn first-hand from leading scholars. Internships are encouraged but they are not required. Speak with your advisor about how to coordinate and complete your internship.
---

Maximize your investment of time and money.
Missouri State's total costs are lower than most other universities in the state and well below the national average.
Financial aid and scholarships are available. In fact, Bears access more than $150 million in financial aid per year.


Advance your skills with this accredited, flexible degree program.
Enjoy a high level of academic excellence. Full-time faculty develop and teach the same curriculum online as taught on-campus.


Get ahead sooner.
Earn your certificate in just 18 credit hours.
The World History graduate certificate is part of the Department of History. Learn more about application and admission requirements.