Workplace Writing Undergraduate Certificate
Become an effective and precise writer.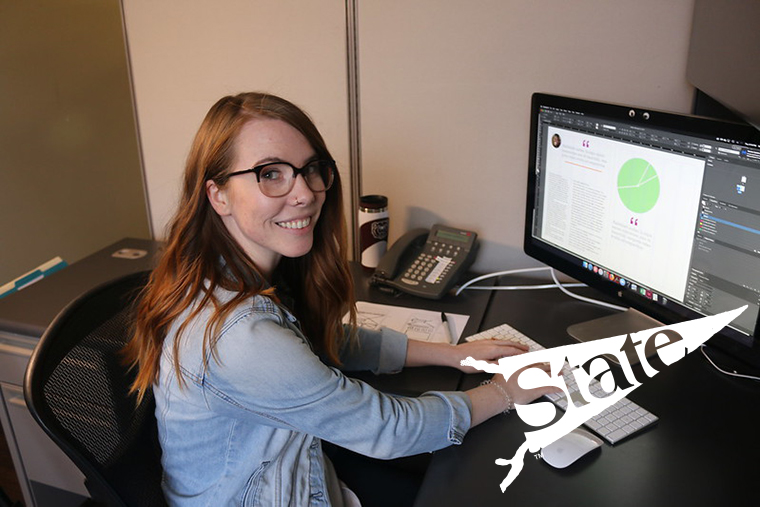 Earn your workplace writing certificate 100% online. Become proficient in technical writing so you can communicate with your audience with greater precision and clarity. You will learn how to work with subject matter experts so you can help translate their advanced content into simple and clear language for a target audience.
Explore the software and hardware tools that professional writers use. Learn how to research and analyze technical and complex information. Build comprehensible and user-friendly reports, documentation, informative content and more.
This certificate prepares students for advancing their careers by becoming more effective at communicating and writing in the workplace.
Earn your Certificate in Workplace Writing 100% online.
Take all your coursework online. Work asynchronously, when it is convenient for you. You can gain field experience as an intern virtually online or at a location near you. Learn first-hand from professionals in the field of writing. Internships are encouraged but they are not required. Speak with your advisor about how to coordinate and complete your internship.
---

Get the skills you need.
Strong writing skills are a foundation for many fields.

Maximize your investment of time and money.
Missouri State's total costs are lower than most other universities in the state and well below the national average. Financial aid and scholarships are available. In fact, Bears access more than $150 million in financial aid per year.

Enjoy a high level of academic excellence.
Full time faculty develop and teach the same curriculum online as taught on-campus.

Get ahead sooner.
Earn your certificate in just 12 hours.
The undergraduate certificate in Workplace Writing is part of the Department of English.