Victim Advocacy Undergraduate Certificate
Give voice to people who can't speak for themselves.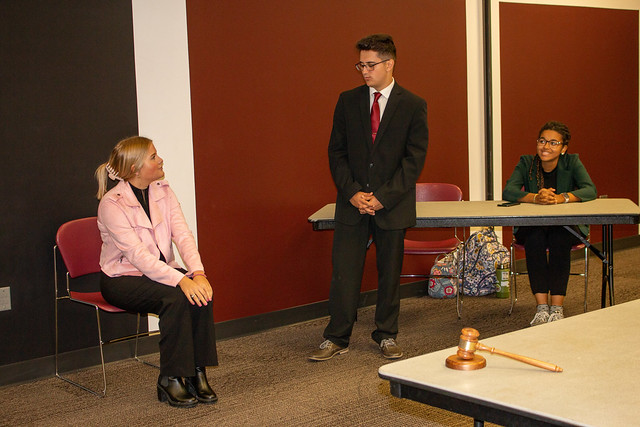 Become an advocate for victims of crime with a 100% online certificate in Victim Advocacy. Explore the professional role of victim advocacy within the criminal justice system. Provide victims with effective resources and information on their legal rights and protections.
Course options allow you to explore the essential skills needed to provide services for victims and their families. Communication topics include empathy, effective listening, cultural competency and victimization. You will also learn about the consequences of violence on both victims and offenders.
Earn your Victim Advocacy Certificate 100% online.
Take all your coursework online. Work asynchronously, when it is convenient for you. You can gain field experience as an intern at a location near you. Learn first-hand from industry professionals. Internships are encouraged but they are not required. Speak with your advisor about how to coordinate and complete your internship.
You can find work in locations such as:
Courts

Government

Health care

Legal Offices

Police departments

Social services and non-profits

---

Earn a certificate within your financial reach.
Complete your certificate 100% online, saving you time and money.

Enjoy a high level of academic excellence.
Full time faculty develop and teach the same curriculum online as taught on-campus.

Earn your certificate in just 18 hours.
This Victim Advocacy Undergraduate Certificate is part of the Department of Criminology and Criminal Justice. Find out more about the admissions and program requirements.