Sports Management Graduate Certificate
Score big with this graduate certificate.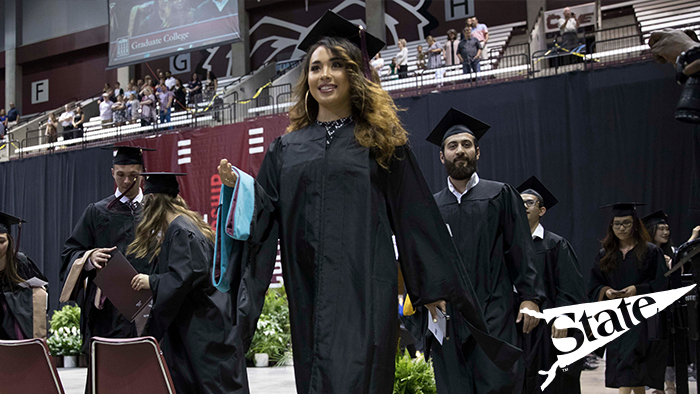 Advance to management at the pro, college or amateur level. Lead campus and community sports.
The Sports Management Certificate Program is an 12-15 credit hour program that includes four 3 credit hour courses and one 3-6 credit hour internship.
Getting a master's degree in sports management? Classes in your master's program also cover the sports management certificate requirements. You'll receive a master's degree and a certificate at the same time. Network and add real-world knowledge through a required field experience course.
---
You may also like:
Master of Professional Studies | Sports Management option
The Department of Kinesiology participates in the Master of Professional Studies (MPS) degree. The MPS is a cross-disciplinary program which features enhancement of administrative abilities with an area of emphasis. The program is designed to meet the needs of individuals who are established in careers and are seeking professional growth and advancement within their vocations. The 33-hour program builds upon past work experience, and allows participants to expand their knowledge base, abilities, and skills which can lead to enhanced administrative roles within organizations. See MPS Program for more information.
---

Maximize your investment of time and money.
Missouri State's total costs are lower than most other universities in the state and well below the national average.
Financial aid and scholarships are available. In fact, Bears access more than $150 million in financial aid per year.

Advance your skills with this accredited, flexible degree program.
Enjoy a high level of academic excellence. Full-time faculty develop and teach the same curriculum online as taught on-campus.

Get ahead sooner.
Earn your certificate in just 18 credit hours
Required fields are marked with an asterisk (*).