Bachelor of Science in Marketing - Professional Sales
Master the communications of trade.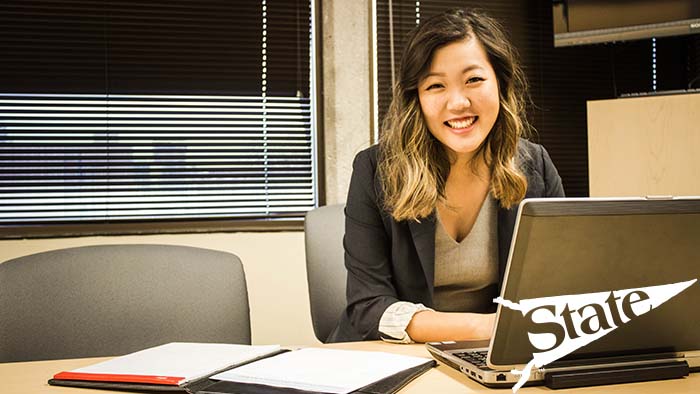 Earn your marketing - professional sales degree 100% online. Learn how to cultivate stronger relationships between clients and their audience by learning how to provide insight, direction and support for both of their needs. The professional sales track teaches the professional sales skills required for optimizing sales performance and strengthening their sales communications. You will learn the fundamentals of the principles of sales, the selling process and sales management. Practice professional sales techniques within real world scenarios and exercises.
This degree prepares students for careers in the sales departments of start-ups, international corporations and nonprofits.
Earn your Marketing – Professional Sales degree 100% online.
Take all your coursework online. Work asynchronously when it is convenient for you. You can gain field experience as an intern at a location near you. Learn first-hand from industry professionals in professional sales. Internships are encouraged but they are not required. Speak with your advisor about how to coordinate and complete your internship.
---

Maximize your investment of time and money.
Missouri State's total costs are lower than most other universities in the state and well below the national average. Financial aid and scholarships are available. In fact, Bears access more than $150 million in financial aid per year.

Earn an accredited degree from a four-year institution.
Our program is accredited by the Higher Learning Commission and Association of Advance Collegiate Schools of Business (AACSB) International. Just 5% of U.S. colleges with undergraduate and graduate accounting programs carry this designation.

Get ahead sooner.
Get a head start towards your
Masters of Business Administration
when you choose to take the accelerated master's program. You can begin taking online graduate level courses while completing your bachelor's degree.
The Marketing – Professional Sales degree is part of the Marketing Department, in the College of Business. Learn more about application and admission requirements and advisement.