Master of Public Health
Preserve the health of populations.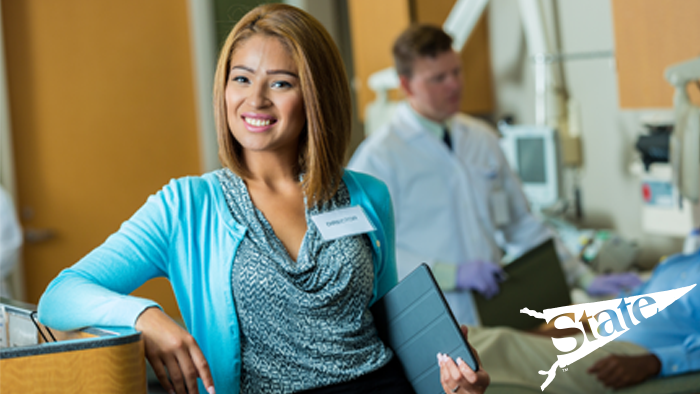 Create a better world through public health.
In this 42 credit hour graduate program, you will gain the leadership ability to improve and promote wellbeing in your community. Accomplish field experience in your local region (specific to your career choice). Earn a fully accredited online degree taught by our full-time faculty. Extend your knowledge in several areas of the public health sector, such as research, administration, policy recommendations and advocacy.
Whether you are preparing to enter the growing public health field or are currently working in a public health agency, earning your master's in public health equips you to protect the health of your community. You will become better equipped to understand public health research, identify trends in the field and combat disease. You may also be able to secure administrative positions and qualify for higher salaries with an advanced degree.
In this program, you will focus on these core areas essential to public health:
Biostatistics
Epidemiology
Environmental health sciences
Health services administration
Social and behavioral sciences
Take your degree further. Prepare for a career and upward mobility in these high-demand areas:
Diet and public health
Health behavior
Infectious disease
International health
Patient satisfaction survey
Rural health
Vector-born disease
Use your degree in a variety of organizations:
Advocacy groups
Community clinics
Community-based organizations
Governmental agencies
Hospitals
Health departments
HMOs
Nonprofit organizations
Research firms
Universities
---

Maximize your investment of time and money.
Missouri State's total costs are lower than most other universities in the state and well below the national average. Online students receive in-state tuition rates regardless of residency. Financial aid and scholarships are also available.

Connect to your community.
Take all of your coursework online but participate in field experience where you live.

Enjoy a high level of academic excellence.
Industry-experienced, full-time faculty develop and teach the same curriculum online as taught in person.
The master's in public health is part of the department of public health and sports medicine. Find out more about the admission and program requirements.