Master of Business Administration
Invest in your leadership potential.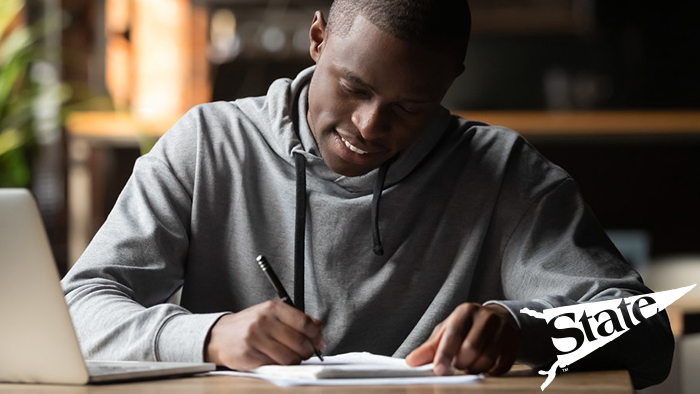 Advance as a business leader when you build on your management and teamwork skills.
Seeking advancement within an organization? Looking for a position within a different company or want to start your own business? Discover all that Missouri State's Master of Business Administration degree has to offer.
Build on your current skill set, analyze the ethical implications of business decisions, understand global perspectives, and more.
MSU's College of Business is part of only 10% of U.S. colleges of business fully accredited by AACSB – the prestigious accrediting agency for colleges of business administration. You can be sure you are earning a degree with high quality standards.
MSU has partnered with GRADLEADERS, formerly MBAFocus, to provide an online career job search portal.
Our top-rated program has launched careers for grads working for:
Apple
AT&T
BKD
Cerner
Edward Jones
Federal Reserve Bank of Kansas City
Goldman Sacs
Haliburton
IBM
Internal Revenue Service
Jack Henry
KPMG
Rolls Royce Aerospace
Target
Wal-Mart
World Bank
---

Earn a degree within your financial reach.
Earn your master's degree 100% online. Maximize your investment of time and money. Find out your estimated cost.

Earn a highly respected, AACSB-accredited degree.
This degree provides superior leadership, marketability, networking and a global perspective.
Enjoy a high level of academic excellence.
Full-time faculty develop and teach the same curriculum online as taught on-campus.
Required fields are marked with an asterisk (*).