Master of Arts in Teaching
Extend your expertise to the classroom.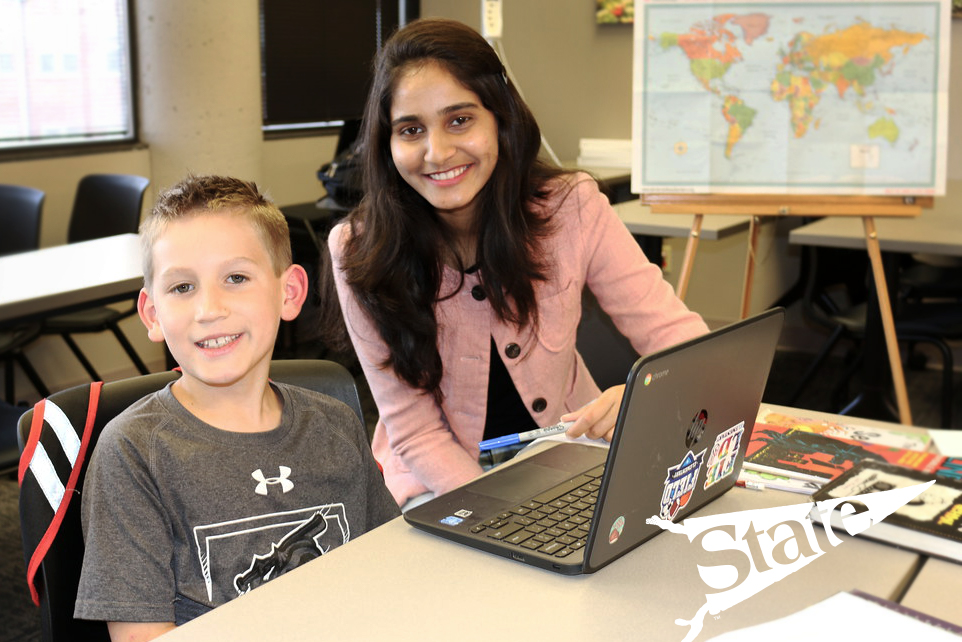 Earn the Master's of Art in Teaching and graduate prepared to teach your subject area.
Earn your master's degree in teaching and your teaching certificate at the same time. You'll graduate prepared to teach. Plus, start your teaching career higher on the salary scale because of your graduate degree.
Join the legacy of learners.
Missouri State University prepares more teachers than any other school in the state of Missouri. We've been educating educators for over 100 years. Missouri State University was founded as a teacher's college. Training educators — no matter their career background — is what we've done since 1905.
Earn a Master's degree and pursue teacher certification in one of these areas:
Agriculture Grades 9-12

Art Grades K-12

Biology Grades 9-12

Business Grades 9-12

Chemistry Grades 9-12

Chinese Grades K-12

Earth Science Grades 9-12

English Grades 9-12

Family & Consumer Science Grades K-12

French Grades K-12

German Grades K-12

Language Arts Grades 5-9

Latin Grades K-12

Mathematics Grades 9-12

Mathematics Grades 5-9

Music Instrumental Grades K-12

Music Vocal/Choral Grades K-12

Physical Education Grades K-12

Physics Grades 9-12

Science Grades 5-9

Social Science Grades 9-12

Social Science Grades 5-9

Spanish Grades K-12

Speech & Theater Grades 9-12
---

Flexible scheduling lets you learn on your own schedule.
Take coursework 100% online. Study where you live and work. Complete your practice and field work in your home district, or another location convenient to you.

Learn from experts with field experience.
All faculty have classroom teaching experience. Gain valuable skills from teachers with extensive knowledge of education.

Ensure you're certified in the state or country where you live.
Planning to work outside of Missouri? No problem – our teacher certification office will provide you with contact information for certification offices for other states and countries, as well as any needed documentation required for your state or country for certification.
---
If you already have your teacher certification in Missouri or any other state, this is not the program for you. Refer to Missouri State's other master programs options.
Please note: the MAT program does not provide options in the following areas. Click on the subject area below to learn how to pursue teacher certification in these areas.