Literacy Graduate Certificate
Help others overcome reading and writing challenges.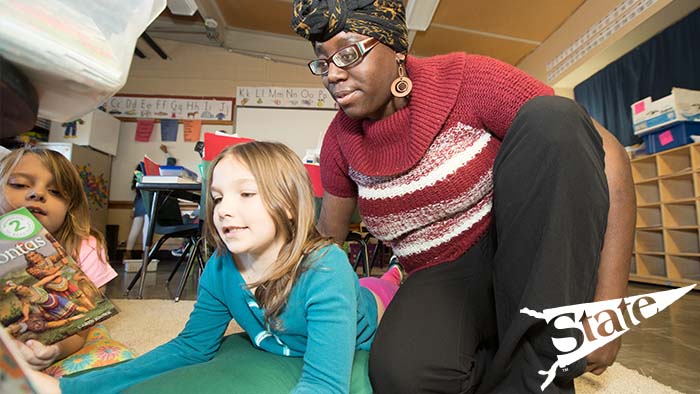 Become a literacy expert and work one-on-one with K-12 students and/or adults. Change lives helping others improve reading and writing skills or English as a second language.
With the successful completion of this degree, you will be eligible to apply for the Missouri Department of Elementary and Secondary Education Special Reading Teacher Certification for grades K-12. Note: you must already be certified in an additional area before you can qualify for this certification.
With personalized advisement and consistent coursework, you will be empowered with critical thinking, problem-solving and creative capabilities. You will learn the best practices of teaching literacy and leave our program with a highly marketable degree.
Potential career opportunities:
Reading interventionist
Title I teacher
Literacy coach
Reading programs supervisor
---

Maximize your investment of time and money.
MSU strives to put education within your financial reach. Earn your accredited degree fully online.

Earn up to 12 credit hours, if eligible, to apply to both an undergraduate and graduate degree.
The MSED-Literacy accelerated master's degree option provides eligible students this opportunity.

Enjoy a high level of academic excellence.
Learn first-hand from highly-qualified instructors who have a vast knowledge base and background in the area of their expertise.