Bachelor of Science in Child and Family Development - Child Development
Give young children a brighter future with a 100% online degree.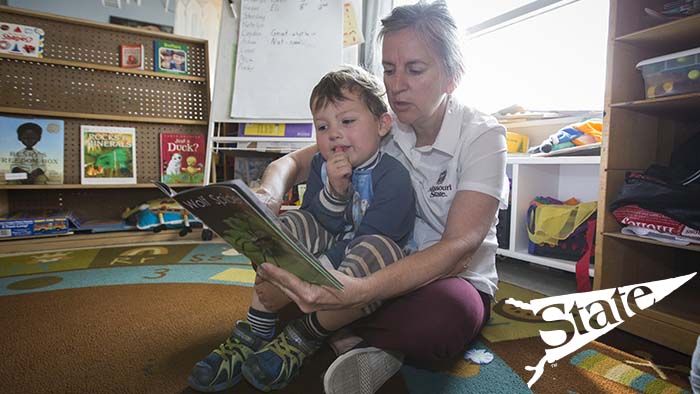 Lend a helping hand to kids, from infancy up to age 8. Guide their all-around growth: educational, physical, cognitive, social and emotional.
Support children and help them reach their full potential. Gain insight into their developmental needs. Take courses focused on issues, research and current trends in child development. Then, put your learning into practice through lab experiences and community-based service.
Take all your coursework 100% online.
Complete your lab experiences, service and internships at-a-distance. Gain hands-on experience at a location convenient to you, close to where you live and work.
Career options:
Accreditation specialist
Childcare center director
Child advocacy
Court-appointed special advocate
Curriculum specialist
Infant/toddler teacher
Head start teacher
Occupational therapist
Physical therapist
Preschool teacher
Child abuse centers
Grant writer
Youth consultant
---

Save time and money.
Complete your degree 100% online. Benefit from flexibility and no travel costs.

Maximize your investment.
We put paying for college within reach with affordable tuition. Financial aid and scholarships.

Connect to your community.
Take all of your coursework online but participate in internships or volunteer experiences where you live. Build your network while you study online.
The Bachelor's of Science in Child Development is part of the School of Teaching, Learning and Developmental Sciences. Find out more about program requirements and admissions.