Bachelor of Science in International Business Administration
Become a global business professional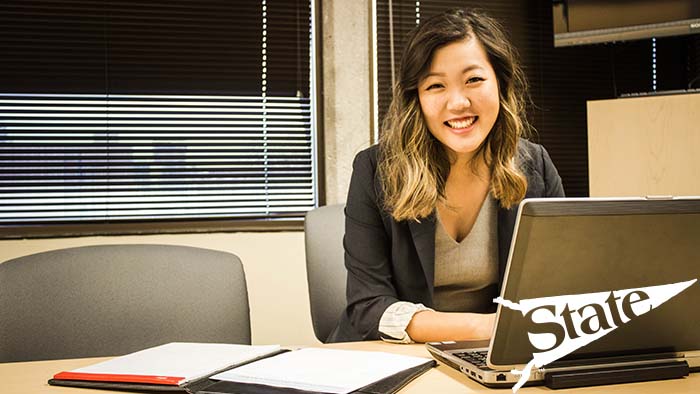 Manage across country codes and time zones.
Lead in multinational organizations with language skills and cultural competence.
Master another language
Choose a language and take courses to work towards fluency. If you are already bi-lingual, you may be able to waive some of the language coursework requirements.
Check all current requirements.
Immerse yourself in another culture and language with study away opportunities
Put your classroom knowledge into practice by participating in the required university-sponsored Education Abroad experiences. The College of Business offers short-term 10-day trips to exciting locations such as Egypt, Turkey, the UK, Peru, and Ireland.
Prepare to:
Work for multinational organizations
Work for domestic firms with international reach
Conduct business seamlessly across global audiences and cultures
Create and design products to meet market needs
Buy and sell across diverse audiences
Learn to lead from a different perspective
Engage others across cultural nuances
Meet the needs of those with different life experiences
---
Earn your degree 100% online.
Complete all your coursework online through asynchronous classes.
Maximize your investment of time and money.
We put paying for college within reach with affordable tuition. Financial aid and scholarships are available.
Earn an accredited degree from a four-year institution.
Our program is accredited by the AACSB International. Missouri State University is accredited by the Higher Learning Commission.
Find out more about the Bachelor of Science in Management – International Business track, a part of Missouri State's Department of Management. Learn more about admission requirements, program requirements and degree plans.