Bachelor of Social Work
Meaningful opportunities, growth, and empowerment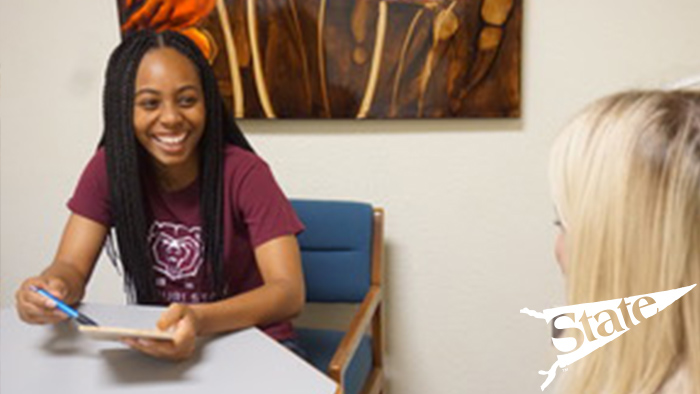 Prepare for social work practice when you earn this degree which is fully accredited by the Council on Social Work Education (CSWE).
The online BSW program option allows students to combine classroom learning with field experiences to become competent social workers.
Be a Leader. Social justice is the foundation of the social work profession, and social workers practice advocacy and empowerment to improve lives in numerous roles. Our program focuses on generalist social work practice which means students are trained to work with diverse client systems of individuals, families, groups, organizations, and communities.
We accept applicants from Missouri, Arkansas, Kansas, and Oklahoma.
Careers in social work:
Adoption and foster care
Behavioral health
Child welfare
Communities and housing
Criminal justice
Gerontology
Healthcare
Substance use and addictions
Transferring from another college or university?
Missouri State has 2+2 transfer plans established with OTC and Crowder College, and we welcome transfer applicants from other community colleges as well. Read more on the Transfer 2+2 Plans website.
---

Save time and money.
Complete your degree 100% online. Benefit from flexibility and no travel costs.

Maximize your investment.
We put paying for college within reach with affordable tuition. Financial aid and scholarships are available.

Interested in taking your education further?
Eligible BSW graduates can complete the Advanced Standing MSW Program in one year.
get information
Join us online for a Zoom informational meeting about the BSW program. This monthly meeting will give an overview of the program, the admission requirements, and the application process. Attending this meeting is an admission requirement for the BSW program, so it is recommended you attend as early as possible.
Required fields are marked with an asterisk (*).