Bachelor of Science or Bachelor of Arts, Sociology
Be a change-maker in your community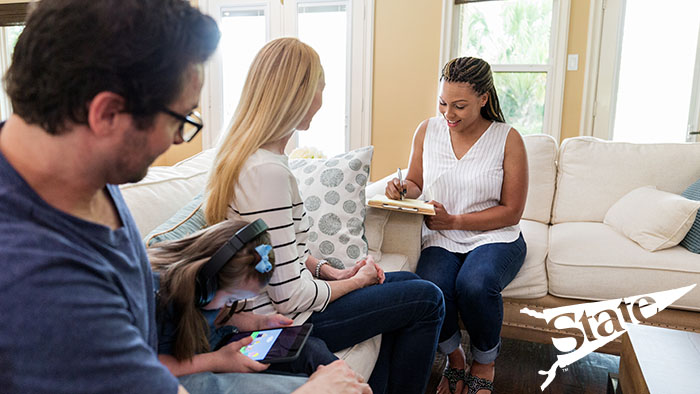 Obtain skills that will make you a more effective member of your community.
Understand what makes a healthy community, community problems, and their connection to public issues and social structure. Develop skills that will make you employable in many fields or expand options in your existing career. Explore new ways of learning by participating in undergraduate research. Learn about ways of influencing the community from the leaders involved in managing communities.
The online program requirements provide flexible options for completing the degree. The sociology faculty are dedicated to student success. Our program size enables us to be attentive to student needs. The sociology program provides substantial career-development preparation. All students are encouraged to complete at least one internship before they graduate. No student leaves the program without an updated resume and LinkedIn account. It also gives students access to its Alum Network to see the types of jobs students get when they leave MSU.
Consider these possible careers:
Policy advocate
Youth specialist
Community support specialist
Case manager
Research assistant
Police officer
Juvenile probation officer
Family service worker
Choose from two online options:
You can pursue sociology online as either a Bachelor of Arts (BA) or a Bachelor of Science (BS) degree. If you are interested in learning another language, consider the BA, which includes a 12-hour language requirement. Consult with your advisor to determine which program is best for you.
---

Connect to your community.
Take all of your coursework online, but participate in internships or volunteer experiences where you live. Build your network while you study online.


Graduate career ready.
Our professional internships and capstone courses ensure that you leave college with an updated résumé and an active LinkedIn page. Take advantage of Handshake from the Missouri State's Career Center to further advance your entry-level career options.


Enjoy a high level of academic excellence at an affordable cost.
Full-time faculty develop and teach the same curriculum online as taught on-campus. Plus, taking all of your courses online will save you travel time and money.>