Graduate Student Checklist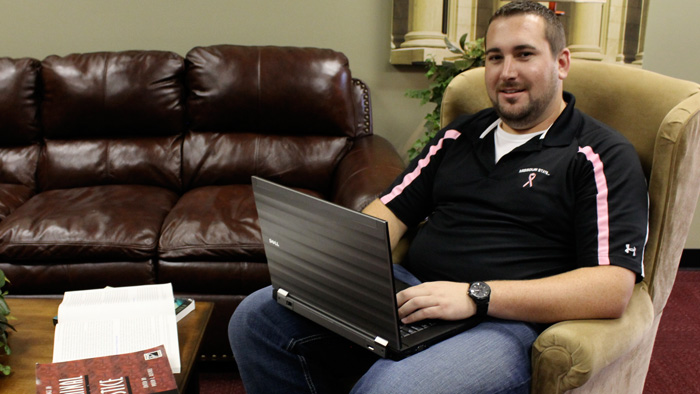 Degree-Seeking Graduate

Review the general Graduate College and specific graduate program admission requirements, prior to applying.



Apply for admission.



Submit application for Federal Student Aid (FAFSA) if applying for financial aid.
After you are admitted and have received your acceptance letter from the Graduate College:

RSVP for the Graduate Student Orientation if you are a local online student.

Contact your academic advisor as designated in your letter.



Submit your final official transcript verifying you have completed your bachelor's degree.



Become familiar with university policies and procedures and academic regulations as outlined in the Graduate Catalog.



Set up your BearPass ID & Password.
Upon acceptance to the University, you will receive your student id (BearPass) number. Use this number and access My Missouri State portal to set up your Blackboard and email accounts. If you are a local online student and wish to have a BearPass card, please call or visit the BearPass Card Office.

Register for classes through My Missouri State.

Order your textbooks from the University bookstore through My Missouri State.

Purchase a parking permit.
If you are a local online student visiting campus regularly go through My Missouri State to purchase your permit.

Check each Blackboard class, the week prior to the start of class, to see if the teacher has added a syllabus, reading assignments, etc.
---
Nondegree-Seeking Graduate (Postbaccalaureate PB)
Students who have a bachelor's degree and wish to return to take additional courses, but do not wish to pursue an additional degree, may enroll as PB students without providing transcripts. PB students may take either undergraduate or graduate courses (courses number 600 and higher automatically carry graduate credit for students in the PB classification). The only limitation is that no more than nine hours of graduate credit may be accumulated under this classification. A maximum of nine hours of graduate credit earned as a PB student can be applied toward a graduate degree at Missouri State University, and this application of credit is contingent upon program requirements.
Students not seeking a degree must either complete the online application or fill out and fax in the Course Enrollment Form.
Before you may register you must obtain your advisor release if you are a:
degree-seeking undergraduate with fewer than 75 hours

graduate degree-seeking student
first-time transfer student
student on probation
For classes requiring prerequisite or permission or for restricted-level classes, you must contact the academic department (or in some cases, the instructor) and request approval in order to be able to register into that particular class.
Our staff are here to assist you. Review the registration sequence for Spring 2021.
To register online as a degree-seeking graduate student:

Log in to My Missouri State



Select the Registration tab



Under the My Registration channel, select the Add or Drop Classes link.



Sign the registration agreement



Select your classes! (Hint: we recommend you add one class at a time, then save, then add the next class, save again and so forth)
If you need assistance call 1-417-836-6929 (in Springfield).
To register as a nondegree-seeking graduate student:
Please note: We can assist you by processing your registration using this form; however, any prerequisite overrides, permissions, or other restrictions will need to be arranged by you with the academic department (or instructor) before we will be able to register you.
Changes to your schedule following registration
Your MyMissouriState account will allow you to drop or add classes. Or if you wish, you may, once your initial registration for the semester has been processed, call us at 1-417-836-6929 (in Springfield) for help with dropping or adding a class.
You may also withdraw from the entire semester's schedule of classes; however, remember that you must do so before the end of the first week of classes – if 16-week classes – or you will be charged for the class(es). Failure to attend a class does not automatically drop you from the class.