Foundations of Nutrition Undergraduate Certificate
Nourish your mind. Enrich the lives of others.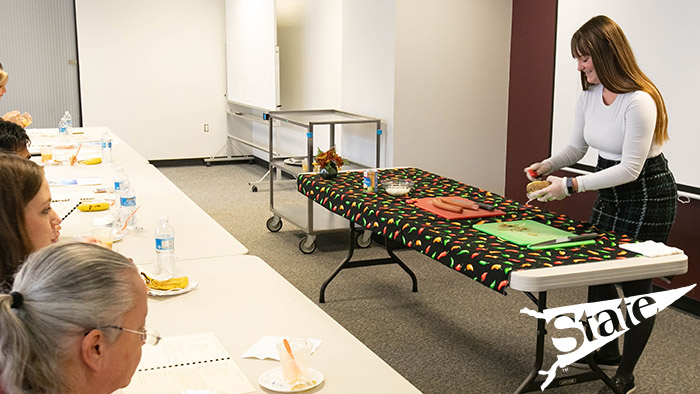 Study how the food we eat affects our body. This 12-hour certificate will boost your understanding of how food and nutrition influence overall health and longevity.
Explore the psychological, cultural, and social factors that influence dietary patterns. Understand nutrition across the lifespan and l earn to assess needs for people in different stages of life. Improve your strategies for shopping, preparing, and storing food.
Improve your marketability by adding this certificate to your studies. The Foundation of Nutrition certificate combines well with other health studies including
public health
kinesiology
nutrition and dietetics
health communications
sports and recreational management
psychology
and more.

Earn a certificate within your financial reach.
Complete your certificate 100% online, saving you time and money.

Maximize your investment of time and money.
We put paying for college within reach with affordable tuition. Financial aid and scholarships are available.

Enjoy a high level of academic excellence.
Study under professors and instructors who combine academic knowledge with fields experience.