Participating in Discussions
Many instructors set up class discussions through Blackboard. These discussions may involve the whole class or a small group.
Accessing the discussion
To access the current discussion, select the forum link indicated by your instructor. Instructors will often post directions or a discussion prompt in the description section.

From this view, you will also be able to see how many posts are in the discussion, how many posts you haven't read and how many replied you have missed. You can click on the numbers under Unread Posts and Unread replies to me to only show those posts.
Once in the discussion forum, you will either create a thread or reply to a current thread, depending on your teacher's instruction.
Creating a thread
To create a thread, select Create a Thread from the menu in the top left corner. Here you will also be able to access Grading Information (if applicable) or Subscribe to a discussion. Subscribing to a discussion will send you updates of posts.

When you create a thread, you will be able to see the assignment's description so you can easily answer the prompt. Create a subject line based on your instructor's specifications, then begin your post in the large text box. The word count can be found at the lower right corner of the text box.
When you've completed your message, be sure to select Save Draft or Submit in the bottom right corner. Your discussion will not be posted if you do not click submit.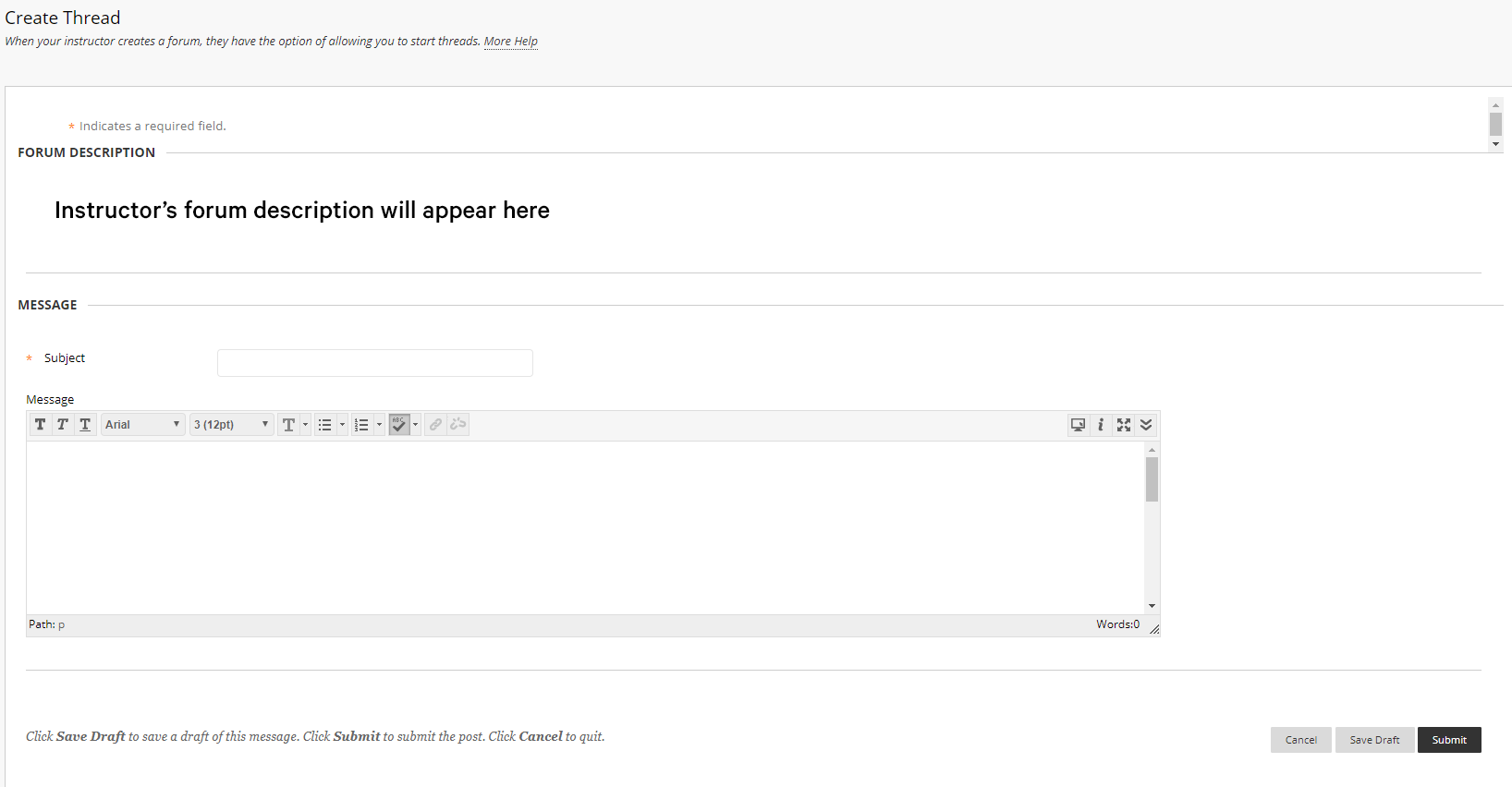 Replying to a thread
Click on a thread to read the content and reply to the author. Once you're in the thread, you will have two options to reply. The first is by clicking the Reply button on the original post if you want to respond directly to the author. If you want to reply to another response, hover your mouse over the response and an option to apply will appear.