Navigating Blackboard
Blackboard is a course management system used by many Missouri State faculty. Depending on your course, it may provide your syllabus, assignments, group work, or exams.
When you open Blackboard, you will see all of your courses listed at the right under My Courses. You can also view your list of courses by clicking the Courses tab in the top right corner.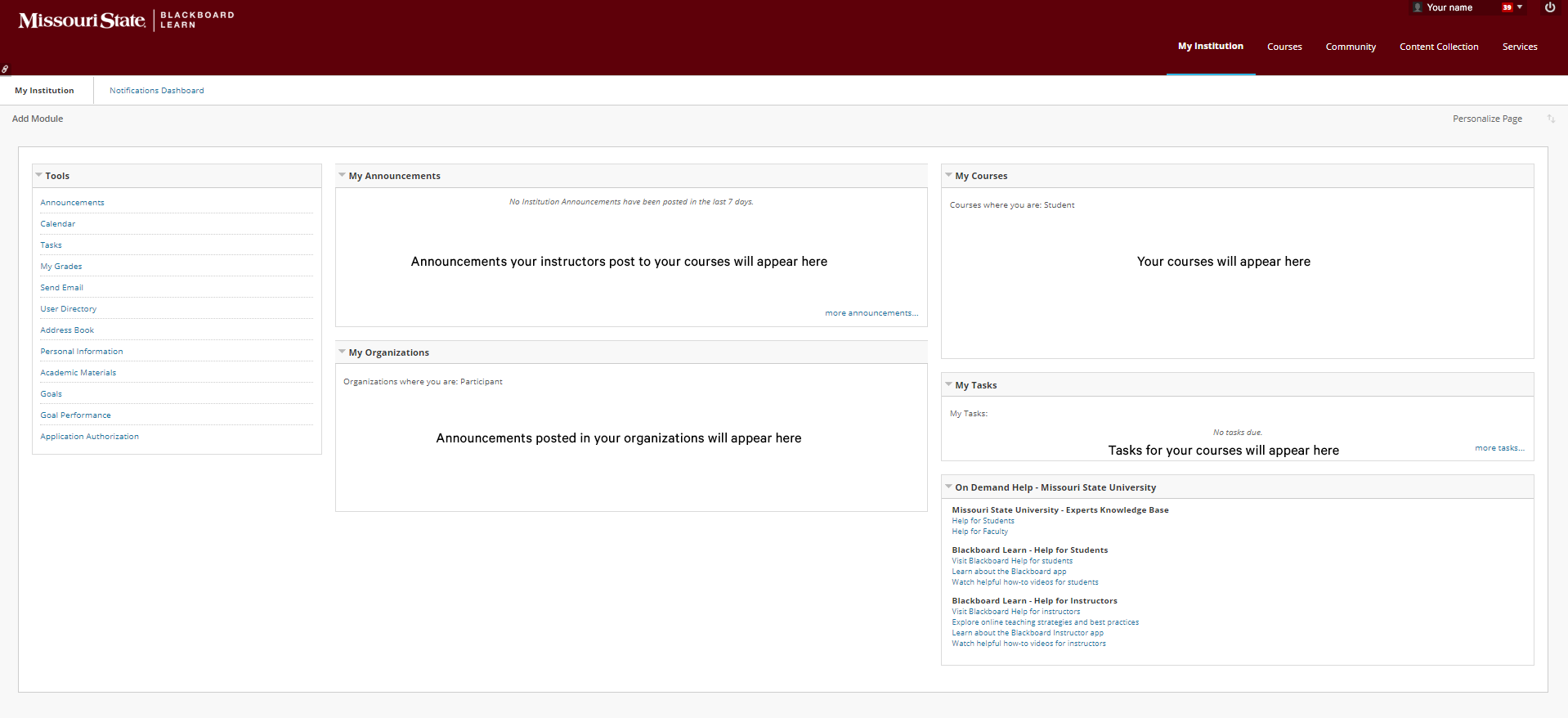 Find the course you wish to explore and click the course name to enter. While each instructor may organize their course in a slightly different way, most courses share several common features.
Each course is organized with a left side menu. Each tab should give a label for the expected contents. Some items to watch for include:
Announcements
Course Syllabus
Assignments
Discussion Board
Quizzes/Tests
My Grades